There is still plenty to do on the Farm although we no longer have our beef herd.  Over the last few weeks we have been saying goodbye to our farm machinery that we no longer use.  We sold the implements to local dealers, including a tractor that Richard bought with his father in the 1970's!  At the time the Massey Ferguson 165 was the only tractor on the farm and was used right up to last year.  This wonderful piece of machinery was used to clean out the cow sheds and started every turn of the key!  With the proceeds we purchased a newer secondhand John Deere tractor.  Richard likes John Deere's so much he wears a John Deere hat and has the nickname 'John' in one of the shops in Holsworthy!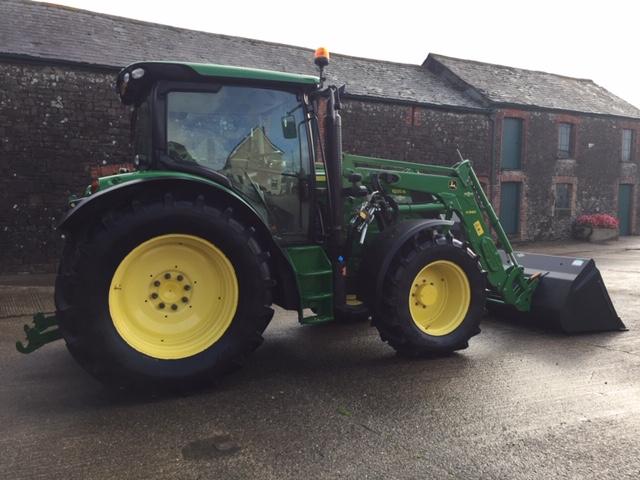 The new tractor has been quickly put to work cutting the hedges on the farm.  We do this for practical reasons (it keeps the hedges bushy which helps keep the livestock in the fields).  We also do it as it makes the farm look much tidier. If you walk the lanes around our caravan touring site you may encounter Richard cutting hedges, he will pull over for you!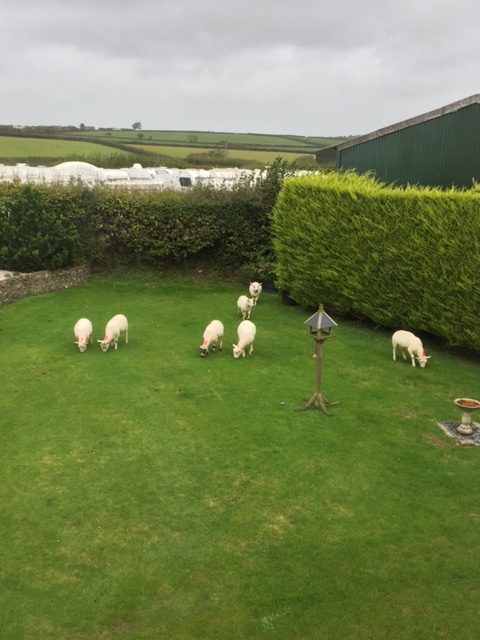 We currently have sheep visiting us in the rented-out ground.  Sheep are renown for escaping from fields – they always think the grass is greener in the next field.  One afternoon last week we returned to find sheep on our back lawn 'mowing the grass' and they did not want to come out!