You just never know what will happen at Headon Farm!  A few weeks ago one of the fields on our Farm was the unscheduled landing spot for a hot air balloon trip!  Richard was out in the fields in his tractor and called me to say there is a balloon in a field and to come out and join him.  I never imagined that it has actually landed with a dozen passengers on our Farm!  The deflated balloon on the ground is absolutely massive!  It wasn't long before the following Land Rovers turned up to collect the swiftly packed away hot air balloon, basket and passengers.  As they left we mentioned if ever they needed somewhere to take off from let us know.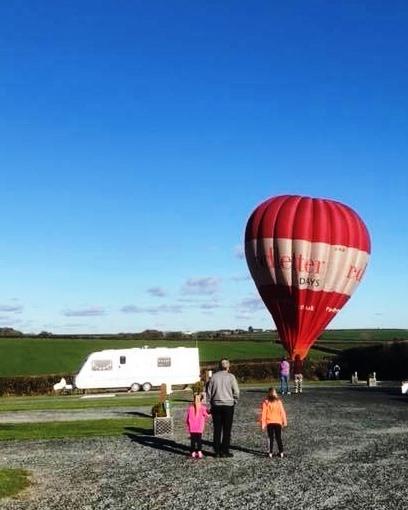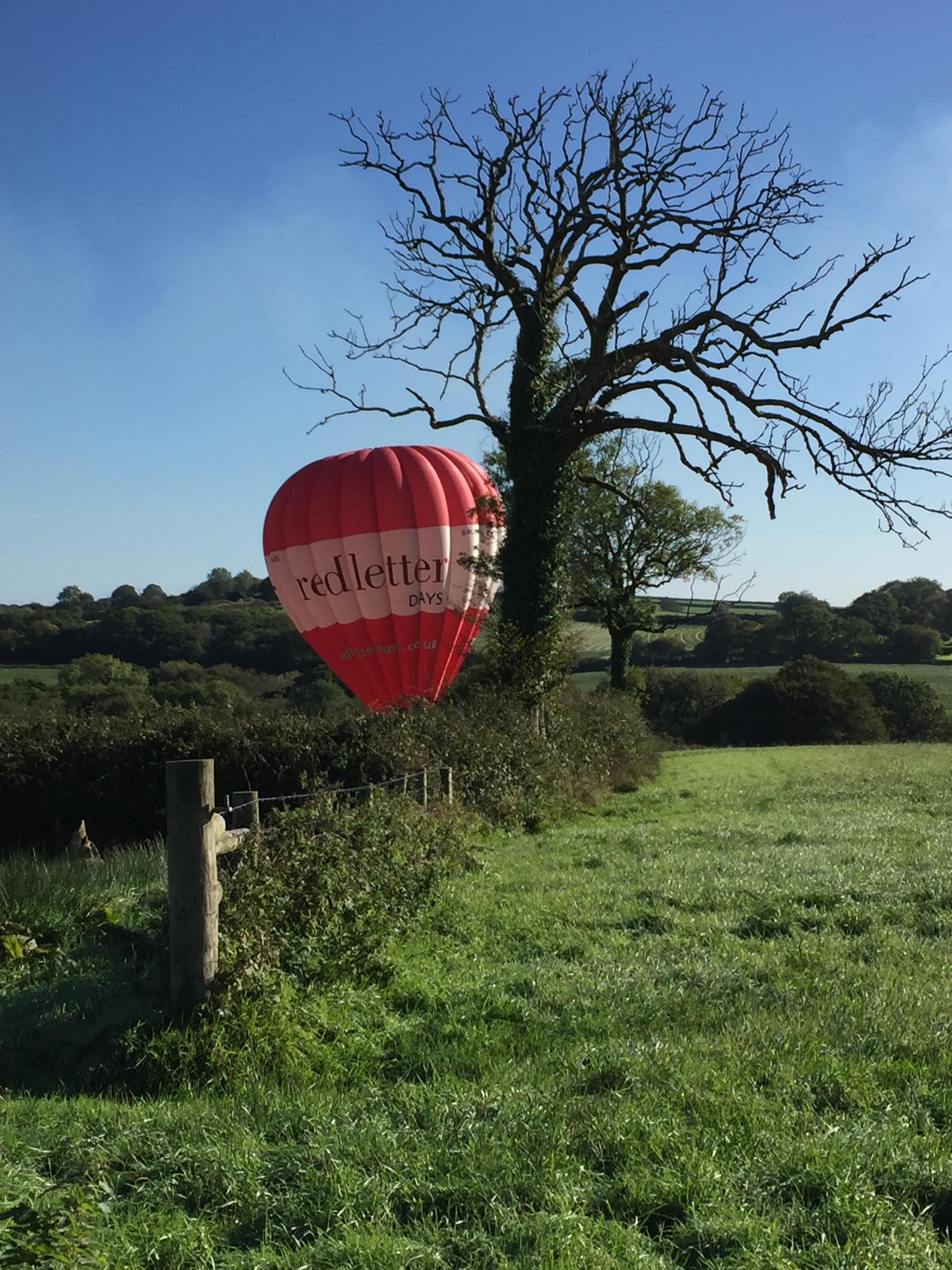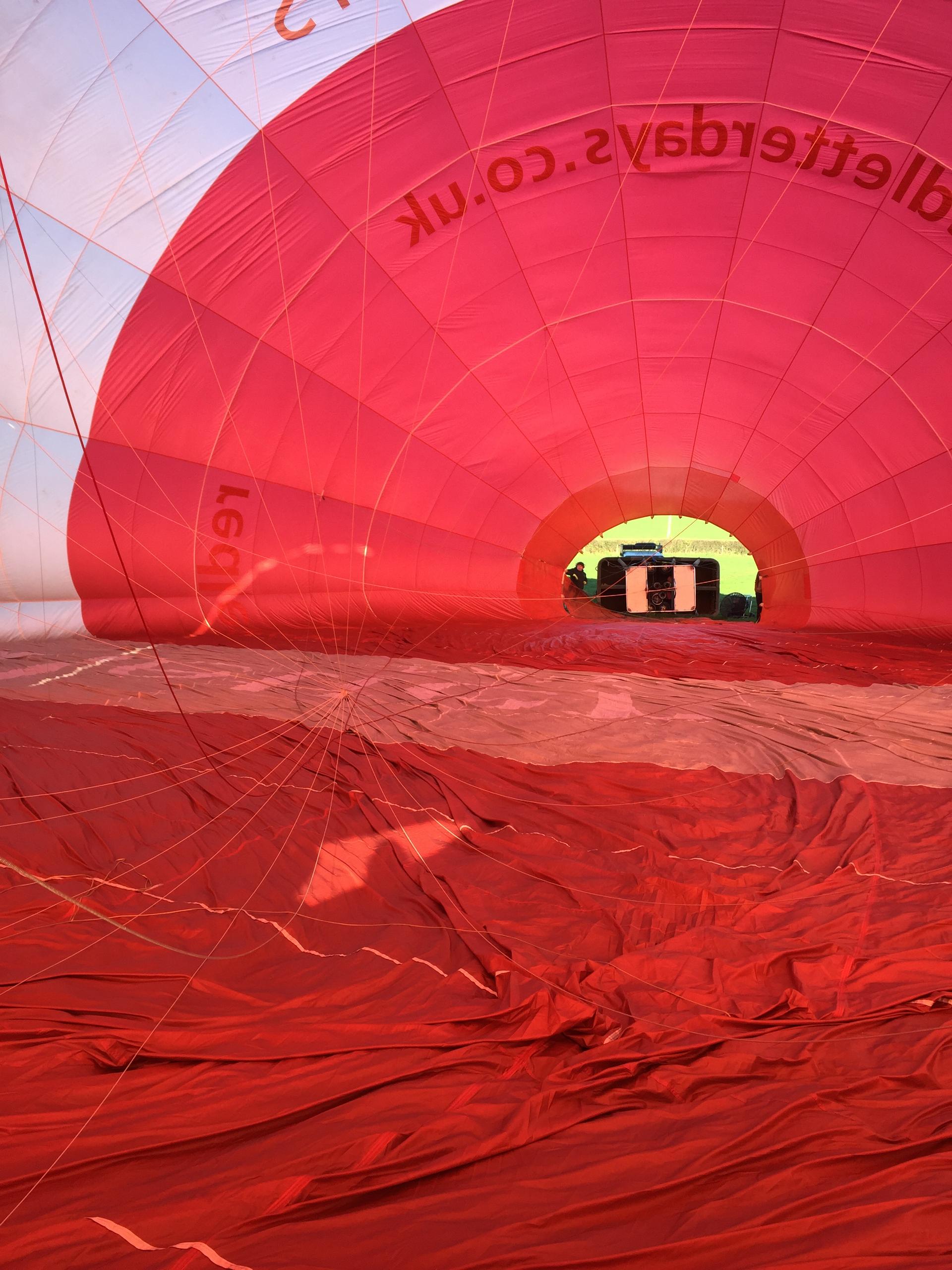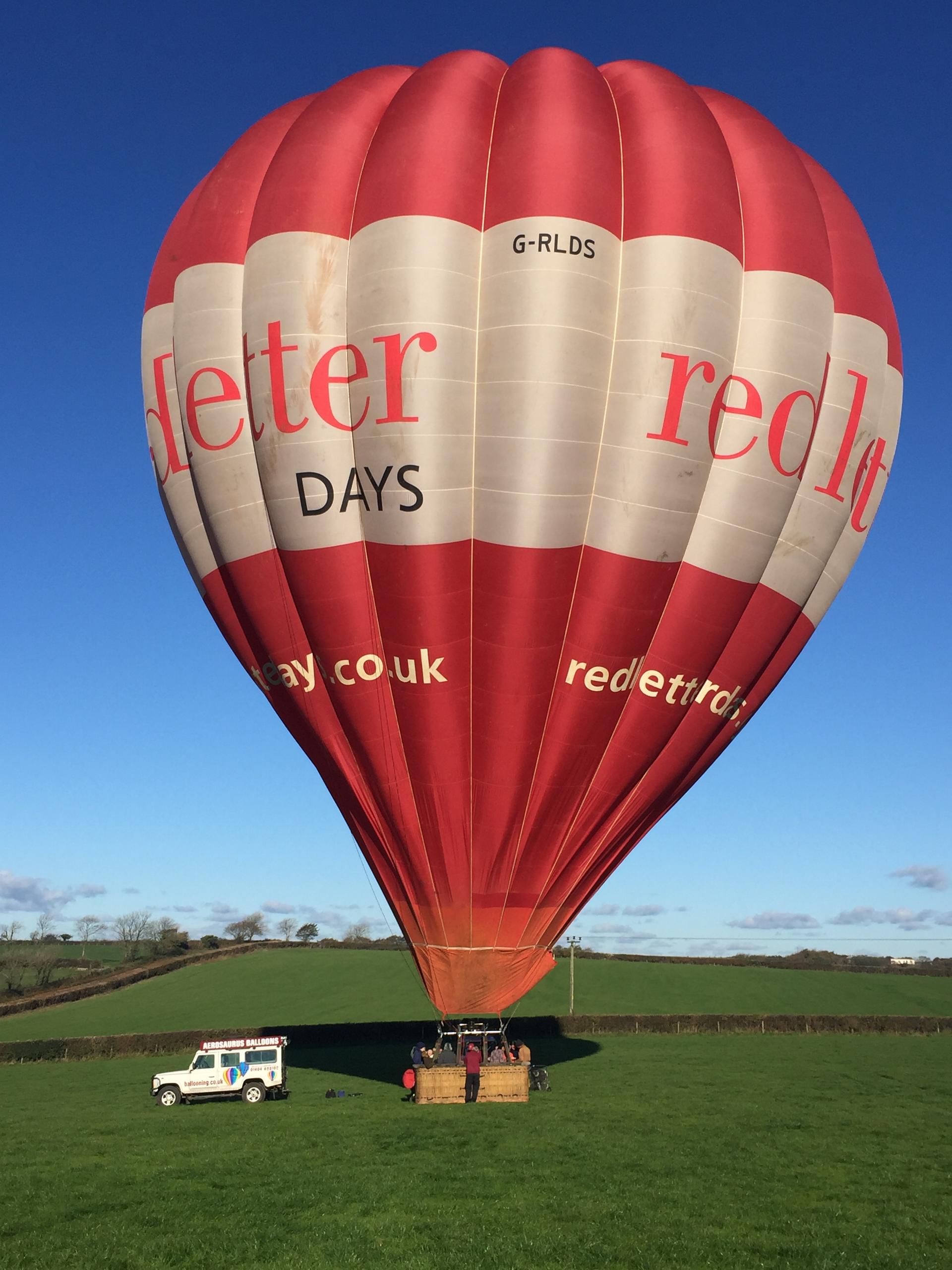 Early one morning this week we received a call from the hot air balloon pilot – could they come to us within the next 20 minutes to take off!!  The hot air balloon was due to depart from the Exeter area but it was too windy and we had the perfect conditions for a flight from Headon Farm.  Shortly after they arrived we chose an open field to fly from which happened to be right next to our caravan touring site.  It was hands-on with everyone helping to unfurl the balloon and soon once everything was ready it was Up, Up and Away!! The balloon flew right over the top of our caravan storage shed and was heading for Lifton, Devon.
For our clients staying in their caravans it was a remarkable sight to wake up to!